CALM is the home to the highest quality teachers and therapists in the Midlands.
Vanessa - Yoga Teacher & Studio Owner
Vanessa found her love of yoga through desperately trying to find ease in her tight and tired muscles when marathon training. With 9 years of teaching experience in schools behind her, she craved freedom and creativity and decided to make a change. In moving to Australia her love of yoga continued and it was here she decided to combine her skills as a teacher with her love of yoga. Now successful studio owner and yoga teacher you will find Vanessa sharing her passion for yoga and mindfulness here at Calm.



Blair - Yoga Teacher & Studio Owner
Blair has extensive experience in functional movement, an international endurance coach with over 8 years experience coaching athletes from amateur to elite level.
Practicing yoga since 2012, Blair aims to bring people the same magic this ancient discipline had brought him; fitness, strength, a form of stress relief, a way of coping with the increasing pressures busy working life brings and a generally a happier, healthier approach to life.
The dynamic element of his classes guarantees a full body work out as time isn't a luxury for most busy people, but he also places a big emphasis on mindfulness encouraging people to create space in their mind as well as their body.
The poses he includes are designed to combat the physical impact our lives have, for example sitting at desks and looking at phones and laptops, so students are present both physically and mentally in every class.

Claire has been practicing Yoga for many years in many different forms including Vinyasa, Ashtanga, Hatha and Hot Yoga.  
She started to use the breath work during highly stressful times in her corporate role as a Fashion Designer and started to introduce more of it into her daily life. Towards the end of her Yoga Teacher Training Claire was made redundant so she decided to make yoga more than just a hobby.
Claire is a regular face at the Calm teaching weekly classes including Slow Flow, Beginners and Hatha Yoga in a friendly and relaxing environment.  
During her spare time Claire enjoys developing her personal practice as well as walking her dogs Daisy and Freyr.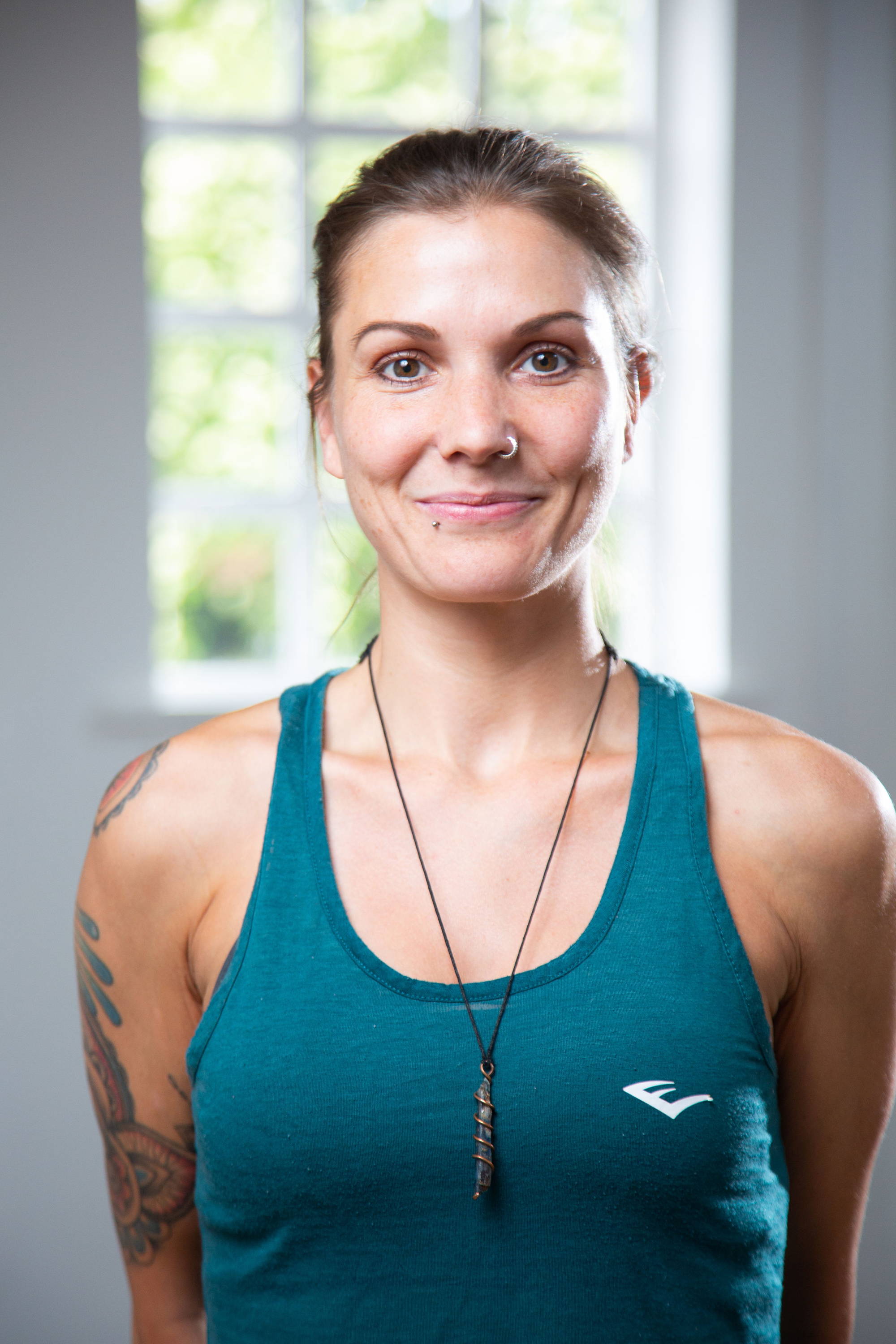 Karina 'stumbled upon yoga' around 2003 after developing an interest in moral philosophy following her Psychology studies at university in London and was particularly interested in ancient teachings from India and the Far East. An interesting chat with a monk triggered a deep spiritual awakening in Karina who for a short time attended the ISKCON temple in Soho, practicing Bhakti Yoga and Kirtan. Fast forward to 2016 and Karina became a qualified 200 hours Yoga Teacher after studying Ashtanga in South India.
 
Most often found teaching Ashtanga Yoga here at Calm, Karina found this practice after searching for a physical yoga practice which also offered a meditative state experienced through the structured sequence of postures. Improved hip and shoulder flexibility after years of athletics and triathlons was an added bonus! A consistent asana practitioner for around 6 years, Karina maintains a daily morning practice as well as attending weekly practices, regular workshops and events.
You can find Karina in her challenging but meditative Ashtanga, Vinyasa and Hot classes throughout the week at Calm (when she's not enjoying one of her many active hobbies such as aerial silks and pole or burying her head in another Yoga text!). Karina is an advocate for Mindful movement and is always keen to help others reap the benefits of Yoga to cope with life's challenges.  Karina and her partner Ben live, in her own words, 'simply in a quaint Victorian house' with tabby cat, Cheech and American Bulldog, Suki.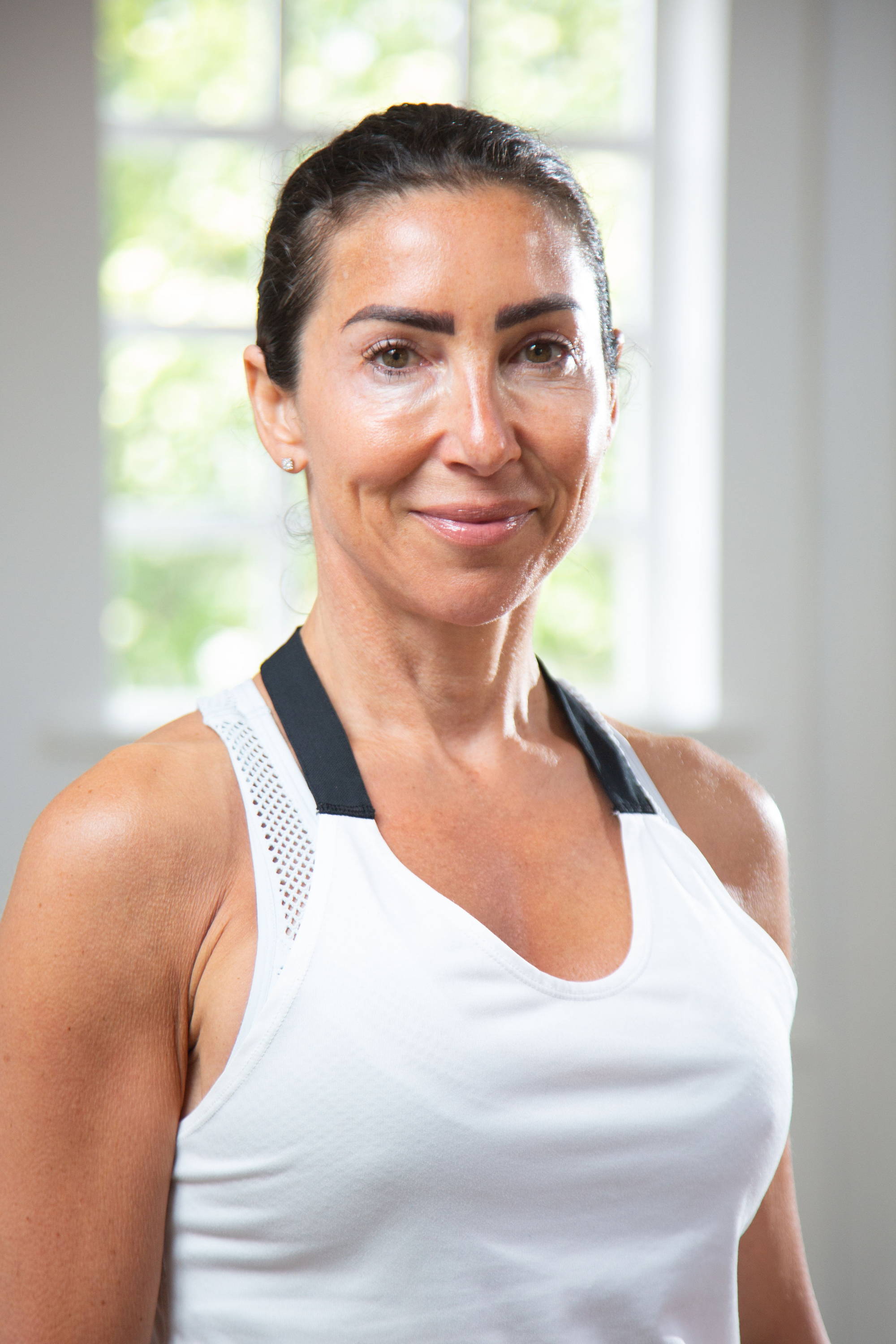 Sophia has had a 30 year career in health and wellness; starting out as a Fitness Trainer and PT.
Her own passion for holistic wellbeing took her to India where she embarked on her Yoga Teacher Training.
Sophia's teaching has taken her around the globe, recently returning from the Middle East.  Whilst continuing to embrace her passion for Yoga, Sophia has undertaken ongoing studies in India, Canada and the UK, including Meditation and Yin Yoga.
When she's not gracing the mats of Calm, Sophia 'pocket rocket' Duddy can be found in the gym or out catching some rays on her road bike.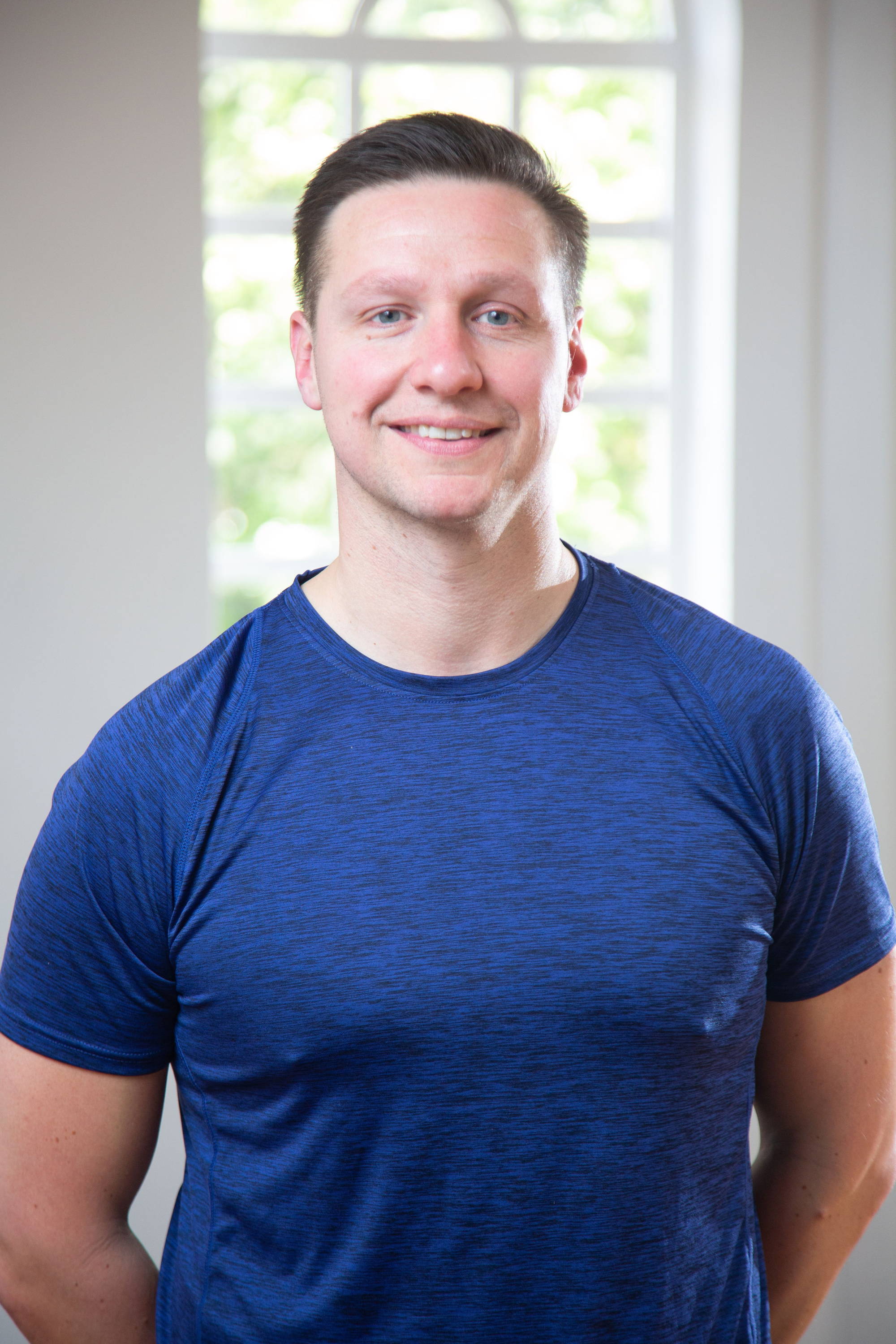 Phil originally trained as a Personal Trainer and Group Exercise Instructor.
He discovered Pilates when he was advised to try it after experiencing back & neck problems.
Phil was so impressed with the results Pilates delivered that he decided to train to teach it; qualifying back in 2003.
Since then he has taught classes and 1:1 sessions all around the Burton area. Here at Calm, Phil delivers range of morning and evening classes throughout the week and is always on hand to help students with any questions.
Sarah - Holistic Therapist
Sarah moved to the Midlands to work in a busy spa setting 13 years ago & having now met her Husband & having her little boy, she is still here! Professionally Sarah moved onto number of Regional Manager roles for spa brands including Clarins & Espa.
Since becoming a Mum, Sarah grown her own successful business, 'Sarah Baxter Therapies' which has enabled her to put her years of experience & knowledge into something for herself.
Sarah's passion lies in helping others & ensuring each client leaves feeling rebalanced & de-stress...they often fall asleep too! She's even gained the nickname 'the knot whisperer.'
When she's not busy taking care of her clients, our lovely NYR Holistic Therapist loves shopping, being outdoors with her family, drinking wine & dancing!